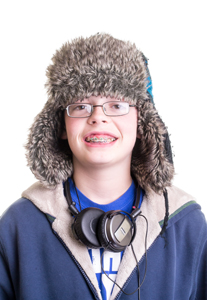 Wearing braces during your treatment at Diane Milberg DDS presents some unique challenges in the types of food you can safely eat. The wrong items can be difficult to remove from between your teeth and the appliance. Other foods may even break or loosen your braces.
Dinner recipe ideas
Lasagna is a great dinner choice because it provides you with several food groups in one easy dish.
1 ½ pounds ground hamburger
1 garlic clove
1 tsp. basil
1 pound diced tomatoes — canned is fine
12 oz. tomato paste
1 package of dry spaghetti sauce mix for seasoning
10 oz. box dry lasagna
3 cups ricotta or cottage cheese or 1 ½ cups each mixed
½-cup Parmesan cheese
2 eggs
1 pound sliced or shredded Mozzarella cheese
Brown and drain your hamburger meat. Dice the garlic and simmer the hamburger, garlic, basil, diced tomatoes, tomato paste and powdered sauce mix for ½ hour.
Cook the lasagna noodles as directed on the package and drain.
Beat the eggs and combine them with your ricotta or cottage cheese.
Layer ½ of the noodles in a 13 x 9 pan. Spread ½ of your cottage cheese mix on top of the noodles, then layer ½ of the mozzarella on top. Finish this layer with ½ of your hamburger mix. Repeat the layering with the other half of your ingredients. Bake at 350 F for 30 minutes.
Meats
You can enjoy ribs and chicken wings as long as you cut the meat from the bone before you eat. The same rule applies to turkey legs; do not gnaw on bones, because this can damage your braces.
Vegetables and fruits
You still need to include fruits and vegetables in your daily meals. Skip corn on the bob, whole apples, and raw carrots. Broccoli is soft but particles can become stuck in your braces, so be sure to brush and floss after your meal.
Desserts
Avoid caramel, taffy, and hard candies for dessert. Pudding and ice cream are fine, but low-sugar versions are best.
Remember that your mouth will be sore after adjustments with Dr. Diane Milberg. Stick to softer foods until the sensitivity is reduced. Please do not hesitate to ask our team for recipe and meal ideas. We will be happy to take the time to explain which foods items are the best choices and why.
If you have any questions about these recipes, or if you have any questions about eating with braces, please give us a call at our San Diego, California office!